"Remember all those women on the Titanic who waved off the dessert cart."
---
- E. Bombeck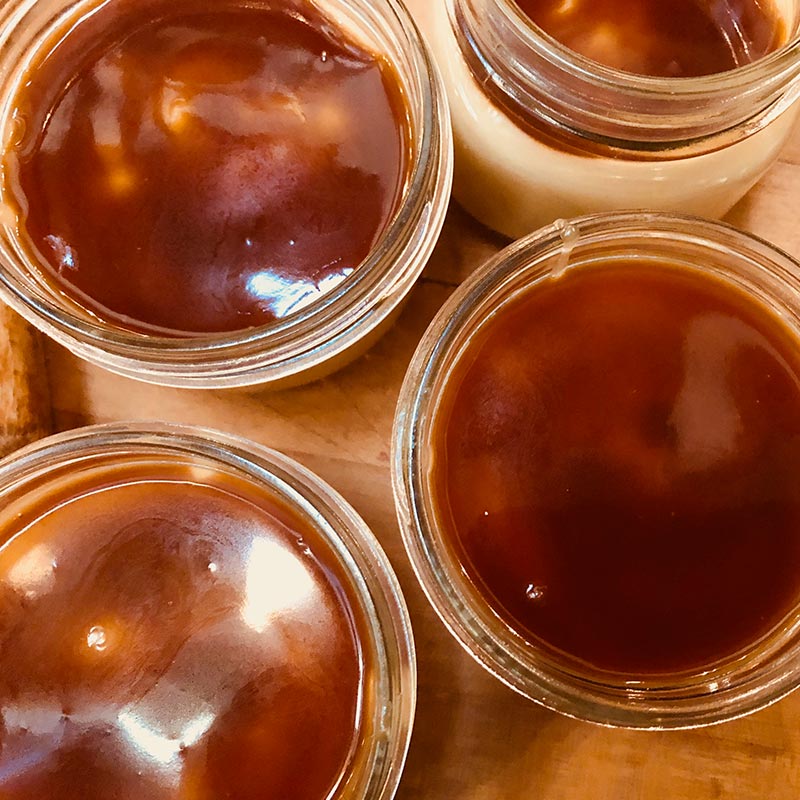 BUDINO
---
Butterscotch custard with a touch of dark rum topped with caramel and cream with a pinch of salt.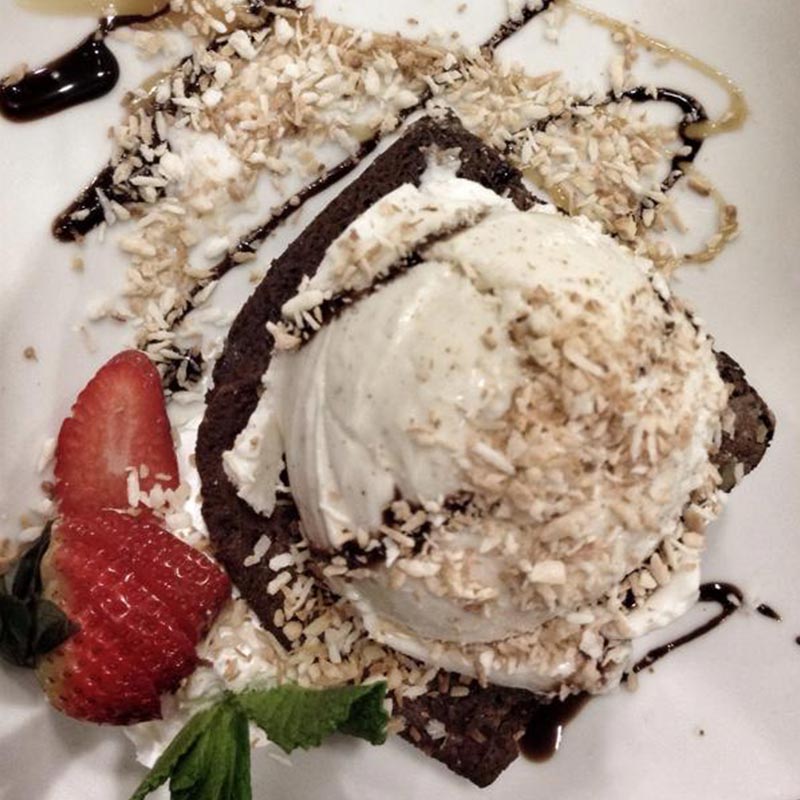 CHOCOLATE LOVERS BROWNIE
---
Baked in-house, Kahlua infused walnut brownie with vanilla bean ice cream drizzled with caramel and chocolate syrup garnished with toasted coconut.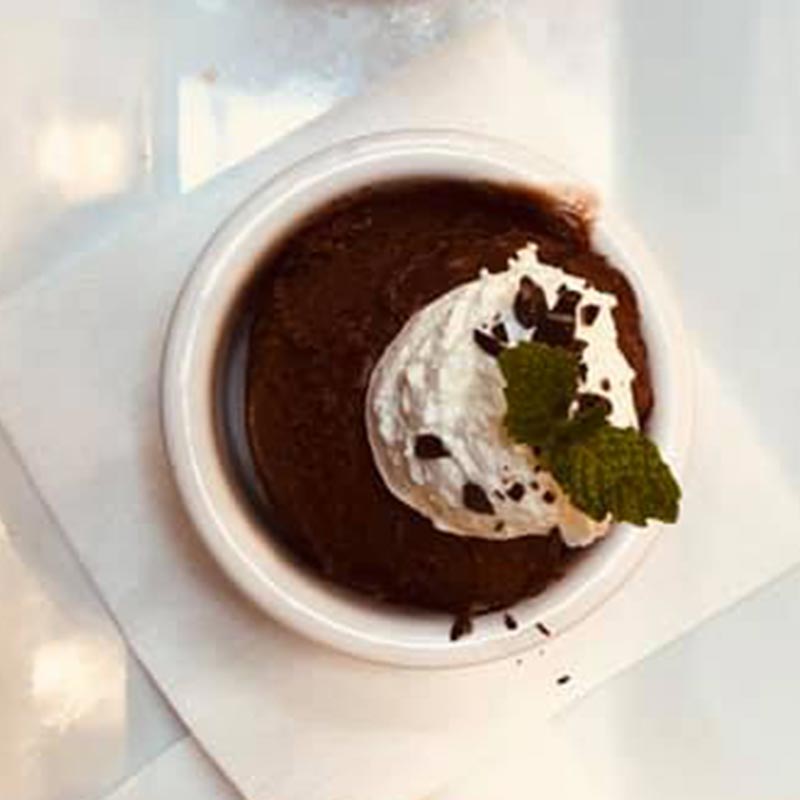 ITALIAN CHOCOLATE MOUSSE
---
Heavenly-decadent cream mousse made with Nutella and hazelnut liqueur and whipped cream.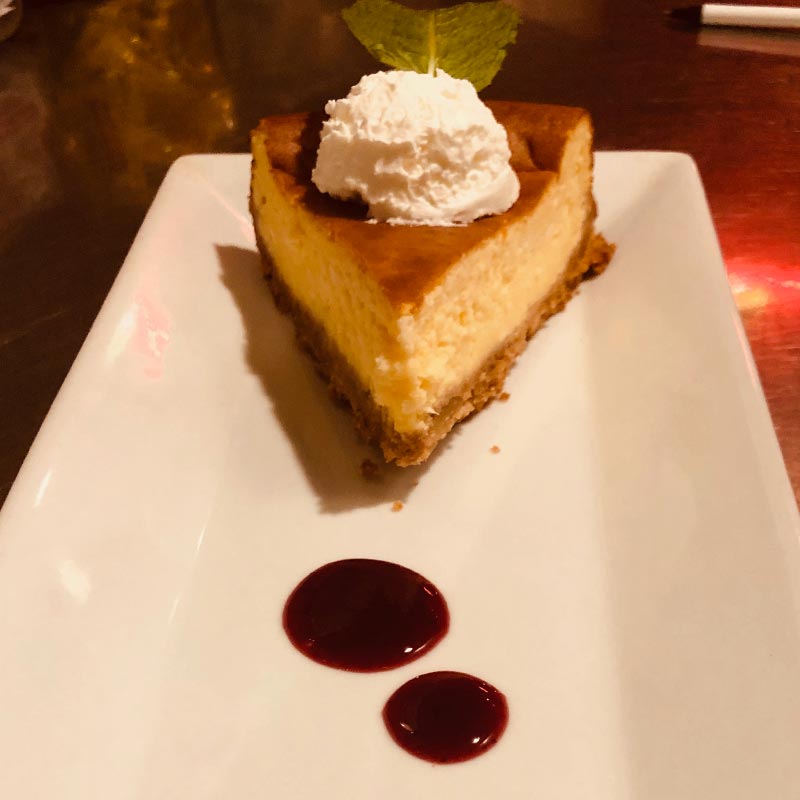 CHEESECAKE
---
House-baked cheesecake with crunchy graham cracker crust with nuts served with our berry coulis.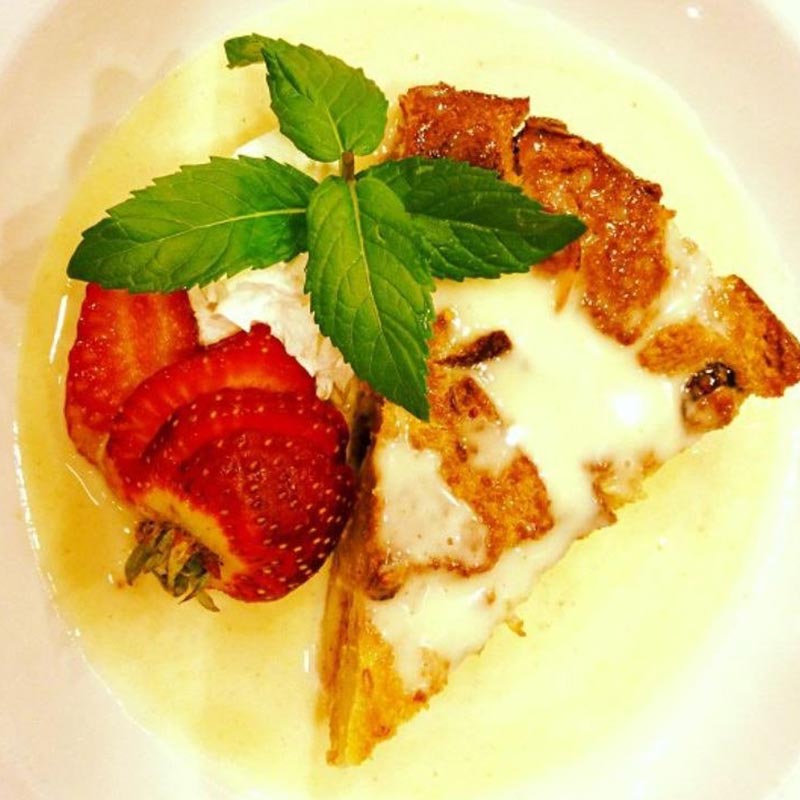 APPLE PIE
---
Warmed and topped with vanilla bean ice cream.